Soil Moisture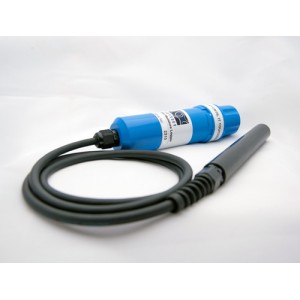 The Odyssey® soil moisture systems measure the dielectric constant of soil to determine it's moisture content and the data logger records this information. This data can then be viewed as either a percentage or volumetric measurement on a graph or spreadsheet giving you a visual representation.
The single soil moisture system has a flexible 1 meter cable between the logger and the sensor probe.
For the Mulit-profile system you can choose multiple sensors, 3, 4 or 5 at spacings down to 100mm to suit your environment. Please contact us if you are unsure of your requirements.
It has been shown for an irrigated crop that production per unit volume of water can, in most cases, be improved dramatically with accurate management of irrigation water. To do this the soil moisture content of the soil in the root zone must be known.
Choose from the new Xtreem wireless logger or the older Classic logger. To help you select your logger, the table below summarises the differences between the two versions.
Multi-Profile Soil Moisture Xtreem-Classic Comparison

Soil Moisture Xtreem-Classic Comparison


---
Showing 1 to 6 of 6 (1 Pages)