PAR Light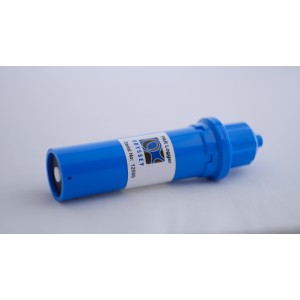 The Odyssey® photosynthetic irradiance recording system is a low cost integrating light sensor, providing high resolution data in the wavelength range of 400 to 700nm. Both the recorder and sensor are included in one encapsulated water proof housing for use in air or under water.
The loggers are supplied uncalibrated and require calibration against a reference meter. This ensures the best possible performance tailored to your requirements. Available with an internal counter weight to aid deployment in underwater environments. Batteries included.
Compatible Hydro-Wipers designed to keep the instrument clean from unwanted deposits such as mud and bio-fouling during deployment are available from Zebra-Tech Ltd .
Independent White Paper:
The American Society of Limnology and Oceanography, Inc.
A comparison and correction of light intensity loggers to photosynthetically active radiation sensors.
Matthew H. Long, Jennie E. Rheuban, Peter Berg, Joseph C. Zieman. 2012. Limnology and Oceanography: Methods 10:416-42
How does the Odyssey Logger perform and compare? ...Read
---
Showing 1 to 2 of 2 (1 Pages)