Depth & Temperature Data Recorders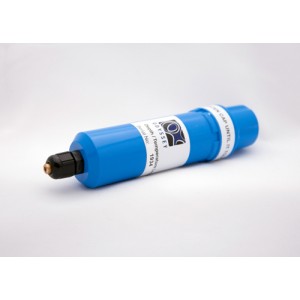 The Odyssey® submersible depth and temperature recording system is a low cost, high resolution data logger. The depth measurements are derived from the water pressure exerted on the sensor. Both the recorder and sensor are included in one encapsulated housing. Batteries included.
The loggers are supplied with a vent housing and tube attached to the logger. The vent allows for pressure readings relative to the surrounding atmospheric pressure to be taken. Available in three ranges:
0 to 5 meters.
0 to 10 meters.
0 to 20 meters.
---
Showing 1 to 2 of 2 (1 Pages)