Water Level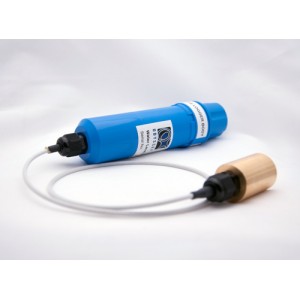 The most significant feature of the Odyssey® capacitance water level probe is that there is no shroud. The product design includes a brass counter weight at the bottom of the sensor element which is also an earthing contact with the water being measured. This eliminates the need for an external aluminium shroud (used to make electrical contact with the water).
If you require the shroudless probe to have an external support, the Odyssey® water level logger has a step in the diameter of its housing which allows the probe to fit into, and be supported by, a standard size PVC pipe (Size DN32, Class PN12 -inside diameter 37.5mm) which can be purchased from most hardware stores.
Choose from the new Xtreem wireless logger or the older Classic logger. To help you select your logger, the table below summarises the differences between the two versions.
Water Level Xtreem-Classic Comparison

---
Showing 1 to 4 of 4 (1 Pages)