Dataflow Systems is still open for business
In an effort to stop the spread of COVID-19 the New Zealand government has made the decision to place the entire country into isolation from Thursday 25 March for 4 weeks.

Our dedicated staff will still be available to answer all enquires and provide any technical support our customers may require during this time.
Our manufacturing plant will have a reduced capacity, however we currently have products in stock for shipment. Our international courier DHL will be open for delivery of orders during this time.
The health of our staff and customers is important to us. All of our products are cleaned and sanitised before being packed for shipment using IsoPro3, a specialised 3 in 1 Cleaner, Sanitiser and Antimicrobial Protectant.
Dataflow Systems Ltd have been developing and manufacturing low cost electronic sensors and data recorders for use in environmental monitoring applications since 1981. All our products are manufactured by our team in Christchurch New Zealand and sold worldwide.

The ODYSSEY® range of data recording products feature an encapsulated housing containing both the logger and sensor. These unique low cost systems have been quickly accepted by the industry because of their simple design, outstanding performance and exceptional value.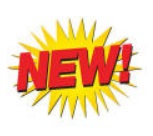 Our engineers at Odyssey have been working hard to bring you the new Xtreem range data recorders. The Xtreem loggers feature wireless Bluetooth connectivity and improved specifications along with extended battery life. Xtreem-Classic Comparison. The Xtreem loggers will be able to wirelessly connect to our Xtreem long range wireless network.

Featured